Summer Splash – CANCELLED!!!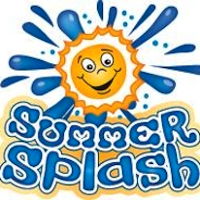 Due to rain, rain, rain, the Sutterville Summer Splash has been cancelled. It will be rescheduled for September. Sorry, folks.
Sutterville Elementary School is where my son, John, went to grade school. It's also where I started singing with kids 16 years ago. It's the place where I now present all of my various music programs. The support I have recieved from the whole Sutterville community over the years is something I am so grateful for. And this coming Saturday, a fantastic event is being held to raise money for the Sutterville P.T.A.. It's going to be fun from beginning to end. Hopefully, you'll come by, say hello, and sing a song or two with me at 2 pm.
Think Fun, Think Sun, Think Cool, Think Pool!
Summer Splash is a family-friendly event with swimming, water games, music, entertainment, food, vendors, arts and crafts, obstacle course, prizes, fitness challenge, raffle, and more!
Saturday, June 4, 2011, 11am-3pm at the Natomas Racquet Club.
Admission
$8 in advance, $10 at the door. Includes participation in all activities and events.
Adults & kids under 3 get in free! Children must be accompanied by an adult.
Entertainment Schedule:
11:15-11:45 a.m. International Gymnastics Centre Exhibition
12:00-12:30 p.m. Jumpin' Jaguars Jumprope Exhibition
12:45-1:15 p.m. Mad Science
1:30-1:45 p.m. Very Special Arts presents the 3rd Grade Hip Hop Crew
2:00-2:20 p.m. Sing-A-Long with Mister Cooper
2:30-3:00 p.m. Magician Trevor Wyatt will teach you how to do your very own magic tricks