Summer Splash Returns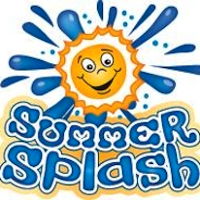 Remember all the rain we had the last time we tried this? Well, it's going to be different this time. My weather man said it's going to be 92 degrees and sunny tomorrow. Here's all you need to know about Summer Splash, directly from the Sacramento Sidetracks website. Thanks, Keilah for posting this. I couldn't have said it better myself…
Have some family fun and support the kids of Sutterville Elementary School this Sunday, September 18, at Summer Splash! From 1 pm – 5 pm at the Natomas Raquet Club, there will be tons of activities to celebrate the end of Summer! Enjoy swimming (heated pool!), water games, music, entertainment, food, arts and crafts, an obstacle course, prizes, a raffle, and more!
I will be there to sing some songs with all my friends starting at 3:15 pm for 30 minutes or so. Please join in with the fun. I'll even let you pick the songs you want to hear. Deal? Deal.
This fun-filled event is geared towards children in grades K-6. Admission is $10.00 at the door. It includes participation in ALL activities and events. Kids under 3 get in free!