Recording Begins Again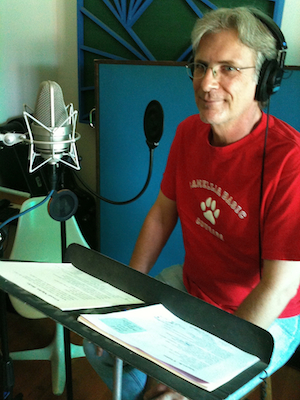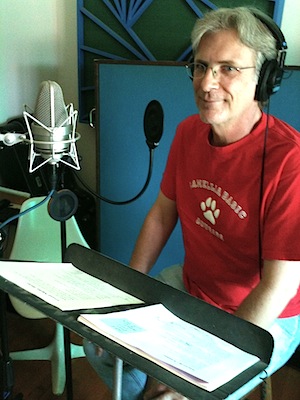 It seems like only yesterday that I was putting the final touches on my 3rd CD, "Mister Cooper is for the birds." It was finally released in April of 2011 and received a Parent's Choice Award in the fall of 2011. And now I'm proud to say I've started recording a new CD for kids and their grownups.
I don't even have a title for it yet. What I do have is a batch of 21 new songs to record and choose from for the final CD. I am fortunate enough to be working once more with Scott McChane. He will be engineering and co-producing the new recordings. And I am pleased to include the musical stylings of Richie Lawrence and Steve O'Neill of the Loose Acoustic Trio. We're getting the band back together again to back up Mister Cooper (pictured) on some new family friendly music. I'm hoping it's complete and ready to go by the end of the year.
It's all very exciting. If you come to the library and hear a song you haven't heard before, it just might be included on the new CD. And if you'd like to hear any tune (old or brand new), please ask. I love to take requests. Even if you don't know the title. I can't tell you how many times I've played the "Ooh Ooh, Ahh Ahh" song for someone. Last Friday at the Fair Oaks Library, I played the song, "Chicken," for the first time in public. It's fun.
I will keep you updated throughout the summer on how the proceedings are going. Thank you for your support of my music in the past, present and, hopefully, in the future. I hope you'll like the new songs. Stay cool…