It's All Good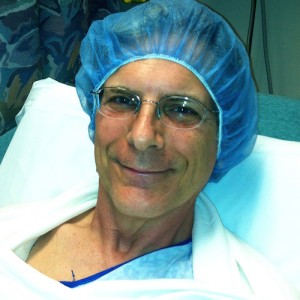 As you can see from the picture, there's been a lot going on with me recently. Last Thursday, I had sinus surgery. That's the reason I was not able to make it to music time at the Colonial Heights Library. The inside of my nose has been giving me problems for a long time and now, hopefully, I'm much better. You can find out for yourself this week on Tuesday at the Pocket-Greenhaven Library (11:00 am), Belle Cooledge Library (4:00 pm), or on Thursday at the Colonial Heights Library (9:45 am). Thank you to Dr. Philip Bernstein for the fine work he performed. He said my sinuses will be better, my voice will be better, and my snoring will be better, too. Everyone hopes he's right. It's all good.
Speaking of libraries, here is some news about upcoming schedules. Big thanks goes out to everyone at the Pocket-Greenhaven Library for extending the Sing-Along Club there through August 2014 (!!!) on the last Tuesday of every month starting at 11:00 am. Wow, that's fantastic.
And I now know the summer schedule for the Fair Oaks Library. During the months of June, July, and August, I'll be there on the 2nd and 4th Saturday, starting at 10:30 am. In other words, June 8 & 22, July 13 & 27, and August 10 & 24. So mark your calendars now. I hope to see all my friends for all 6 shows. There's going to be summertime singing fun at the Fair Oaks Library.
Please save these dates. Later in the summer, I have 2 concert performances coming up that I'm very excited about. On Sunday, June 30, starting at 6:00 pm and 7:30 pm, I will be playing two sets of music at the Curtis Park "Music In The Park" concert series. If you've been reading the posts on this website for a while, you now how much I love this gig. So pack up the kids and come on out for this one. Also, on Sunday, August 11, starting at 11:00 am, I will be singing a 30 minute set at Fairytale Town as part of their "Cat and the Fiddle Music Festival". It's always fun for me to play at Fairytale Town and this weekend of music is going to be something special. I hope you can make it.
And last, but not least, I want to thank everyone for telling me how much they have enjoyed listening to the new "I Like Your Hat" CD. So many positive comments have really made me feel great. The CD is now available on CD Baby, iTunes, Amazon, and all kinds of other outlets. Still, the best place to get a copy is to come to a library near you, sing along, and get one directly from me. Listen to it on the ride home. Take one with you for those long, summer rides in the car. It's fresh, acoustic music served up family style. Thanks again and again.
The End.