Have a Happy 2013!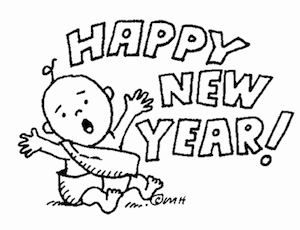 It's time to say goodbye to 2012 and hello to 2013. Are you ready? We can all hold hands and jump off the cliff (fiscal or otherwise) together. I believe that this coming year will be a real good one. Out with the old, in with the new. Here's to wishing you and yours health and happiness in 2013.
One reason for the optimism is because the good folks (Jami and Laura) at Colonial Heights Library have extended my short December residency to a much longer one. So, starting on Thursday, January 10, I'll be singing songs from 9:45 am until 10:15 am every week through the month of July (except July 4). Thank you to all my friends who came out to visit during December. Everyone now has an open invitation to join in with the music and fun at this beautiful, big library. What a great way to start off the new year.
It seems everybody has a top 10 list of some kind for 2012. Not me. But I do want to mention 2 enjoyable CDs that were released last year. Check to see if your library has them on the shelf somewhere. Or google it. Give 'em a listen. You'll be glad you did.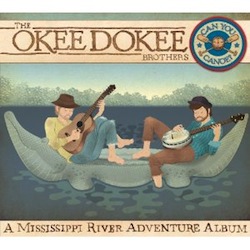 This CD won a Gold Medal Parent's Choice Award and is also nominated for a Grammy award. I hope it wins. The Okee Dokee Brothers are two guys who took a month camping, canoeing, and writing the songs for this CD all along the Mississippi River. Don't let the banjo scare you. Very cool acoustic music.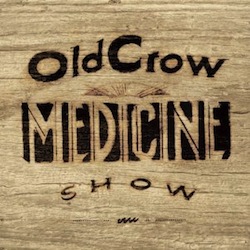 I've liked the Old Crow Medicine Show ever since I first heard them. I've seen them in concert a few times. This is their best CD yet, harnessing the raucous energy of their live shows. They started out busking on the street and now have combined their love of bluegrass, jug band, folk, and old timey music with some fine songwriting. Another band with a banjo. What can I say? I like the banjo.
And speaking of CDs, I'm still working on mine. I don't want to jinx it, but I can safely guarantee that it will be completely finished and ready for you to hear sometime before the end of 2016. Thank you.
And speaking of thank you, I want to say a very large THANK YOU to all of you for coming out to the libraries, listening to the CDs, reading the blog on the website, and "like"ing me on Facebook. It means the world to me. There are some good things in the works for 2013. Stay tuned and together we'll have some fun. Happy New Year!