Gold Rush in Song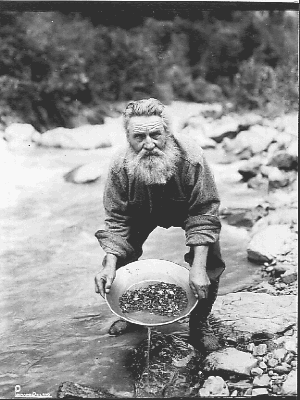 Most of the music I make throughout the year involves kids who range in age between 3 and 7 years old. For all preschools, libraries, and most elementary schools, I sing "songs that teach" during my weekly visits for a 30 minute music program. It's what I do and I love my work.
It's a little different at Sutterville Elementary. Though I do sing with the preschool, kindergarten, 1st and 2nd grade classes at this school, once they leave for the 3rd grade, I stop seeing them on a regular basis. I still say hello when I see them around the campus, but I miss the connections made during their earliest years at school.
This week, I start my "Gold Rush in Song" residency with the 4th graders at Sutterville. It's one of my favorite programs that I present. The kids are back from Coloma, where they visited for a hands-on learning experience about the California Gold Rush. Then I go into each 4th grade classroom for 3 visits to sing authentic gold rush era songs, reinforcing what they've recently learned. There's a writing prompt assigned and a concluding assembly for all students. It's a fun and informative program. But the best part is that I get to reconnect with my fabulous 4th grade friends. I can't wait. Eureka!