Farewell, Not Goodbye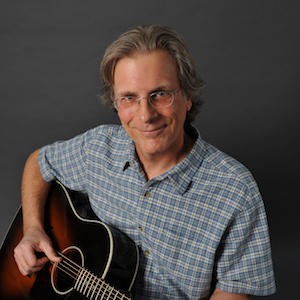 This time of year has always been a difficult one for me. It's not the last week of school. It's the week before the last week of school. Let me explain…
The last week of school is filled with parties, picnics, barbeques, promotion ceremonies, and lots of fun end-of-year activities. Kids are always smiling because the learning is over and it's time to have one more big celebration before summer vacation begins. The smiles are contagious and the potluck food is always delicious.
But this is the week before the festivities begin. This is the week when I look around and see students I won't be singing with again during the next school year. The kindergarten kids at Bret Harte will all be moving on to first grade and I don't sing with the first graders there. The same goes for the first graders at Hollywood Park, Crocker-Riverside and John Cabrillo schools. They'll be second graders in the fall. Likewise for the second graders at Sutterville. Wow. They will be grown up third graders. Each of the classes I visit and the kids that fill them have become so special to me over the past school year. Every group has its own personality. One class will have favorite songs, while another likes singing completely different tunes. Some sit quietly to sing, while others can't stay still for two minutes. I will miss them all, all summer long.
Luckily for me, there will be a new crop of kindergartners starting school in September. The class sizes may grow a little bigger and some of my favorite teachers will be teaching a different grade level. But, hopefully, I'll be asked back to all of the places where I sing now. Then the joy I feel teaching and singing with children will return once more in a fresh and special way. Maybe I'll even get a surprise and see a few kids that I already know from one of the pre-schools I sing with. That's the best.
So have a good summer, my little friends. I look forward to singing with you again in the fall. And if you've moved on to a class that I don't visit each week, come and see me at Belle Cooledge or Valley Hi Library. I'll be back at both libraries starting in September. We can sing some songs you already know and maybe even do a little Freeze Dance. It will be great seeing you once again.