Children's Music That I Like
I was having a nice conversation with a few families after a show last week and the topic of children's music came up. The kids all had their favorite CDs and the parents had some favorites, too. Since my son is now a sophomore in college, everyone was surprised that I still listen to children's music and have a few favorites of my own. Here they are in no particular order. Take a listen if you're looking for something new…
Pete Seeger – "Birds, Beasts, Bugs & Fishes Little & Big: Animal Folk Songs" : In 1955, Pete recorded two fabulous albums of songs about animals that have now been reissued on one CD. Just Pete, solo and acoustic. A true classic.

Wee Hairy Beasties – "Animal Crackers" : Recorded by a group of Chicago's best alt.country musicians (John Langford, Kelly Hogan, Sally Timms, and Devil in a Woodpile), there is something for everyone here. Up-tempo acoustic blues, folk, country, and more songs about animals.

Dan Zanes – "Parades and Panoramas" : I used to listen to Dan Zanes when his band, the Del Fuegos, were rocking out in the '80s. Now he records kids music. I like all of his CDs, but this one is especially good. It's filled with 25 songs from Carl Sanburg's "The American Songbag." A wide variety of sounds and subject matter.

Natalie Merchant – "Leave Your Sleep" : This is a brand new CD but one I can't stop listening to. Natalie adapted 26 children's poems and recorded them using chamber orchestras, bluegrass pickers, Cajun musicians, even a reggae band. And that's just for starters.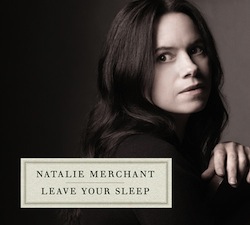 I've recently begun working on my next Mister Cooper CD. I'm really excited about the songs I have ready to go. Hopefully, I'll be able to add it to the list. Thanks for stopping by. See you soon.