BE SAFE…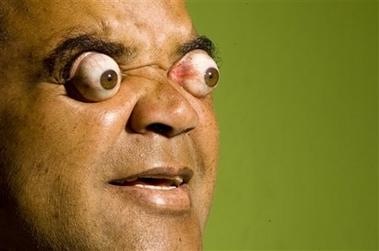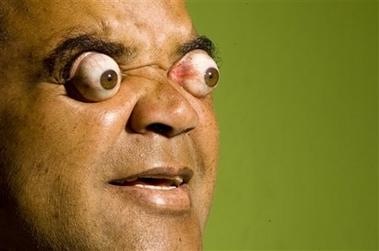 Wow!!!  Will you look at that?
Halloween is almost here. And that means I can tell you all once again that the # 1 rule of Halloween is BE SAFE (it's also the first rule of Freeze Dance, but that's for another time). Being safe is very important for parents as well as kids.
Kids – Stay with the group. Stay with a parent or grown up. Cross streets carefully. Wear bright colors if possible. And save the candy for when you get home.
Parents – Make sure everyone stays together. Bring a flashlight. Take a look at the candy and stuff your kids bring home. Make sure it's all a-ok.
Sorry to say, but, Halloween is my least favorite holiday of all. It's a "candy holiday" and I could easily do without it. I never enjoyed dressing up or looking like someone else. I know, I know… boring.
Here's my big idea. Instead of celebrating on whatever day October 31st falls on, I think Halloween should be the last Saturday in October each year. This gives kids a chance to unwind from the excitement, the costumes, and treats before going back to school. In my humble opinion, Saturday night makes the best Halloween party night for every boy and ghoul (sorry).
In other news, I'm very excited to be singing at a different library during the month of December. The good folks (Jami and Laura) at Colonial Heights Library have invited us to come by and provide some musical fun on Thursdays, December 6, 13, and 20, from 9:45 until 10:15 am. Hopefully, some of you reading this will make plans to be there. Maybe they'll have us all back again in the new year. That would be fantastic. So circle your calendars now. Let's do it…
And speaking of libraries, please remember not to forget that I'll be at 2 libraries this Tuesday (Oct. 30). The Pocket-Greenhaven Library starting at 11:00 am and Belle Cooledge Library starting at 4:00 pm. You better be there. Oh yeah…
Maybe you've heard the name Francie Dillon. Maybe you've seen her entertain kids at Fairytale Town or a library near you. Francie and I have been friends for quite a while. Our kids went to middle school together and she sang on the song "3 Little Fishies" from the 1st Mister Cooper CD (her line – "Stop," said the Mama Fishie, "You'll get lost."). She's run into some tough times and there's going to be a "Celebrate Francie" benefit concert for her this Friday night. If you'd like to find out more about this special event, click here. To read more about Francie and all the fabulous work she's done with kids, click here.
I'll be there singing a few songs during the kids portion of the evening (around 5:30 pm). Please come to the show (also featuring Mumbo Gumbo) or make a donation, if it feels right for you to do so. And keep your fingers crossed for some good weather that night.
In other news, the new recording keeps moving forward, if at a snail's pace. I'm really glad that some of you have told me that you like the new songs. Orson Wells used to say in a TV commercial that he would "serve no wine before it's time." Mister Cooper says the same thing about the new CD. Good things come to those who wait. More clichés anyone?
Have a Happy Halloween everybody. BE SAFE…(I mean it).