Another Library Update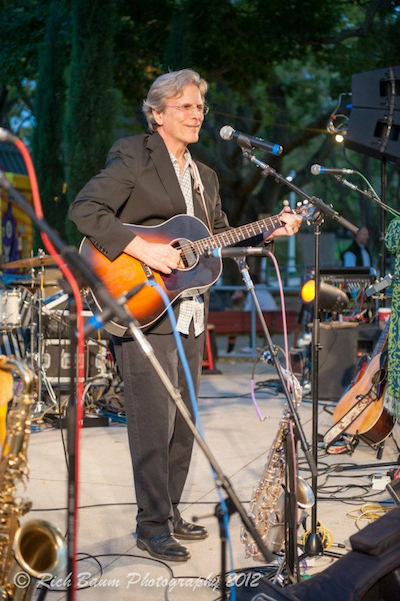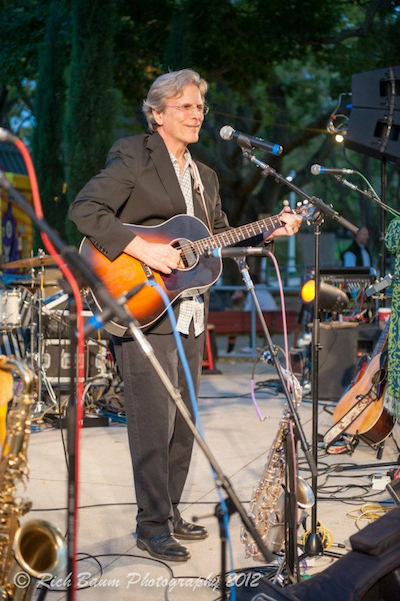 This is a picture taken during the Francie Dillon benefit concert at Fairytale Town (11/2/2012). What a great night it was. I am honored to have been a part of it. Thanks to Rich Baum for the photo.
I am pleased to report that music time at Belle Cooledge Library has been extended well into the month of February 2013. Thanks to Vicki and Donna for asking. We will be having music this Tuesday, November 20 at the usual 4:00 pm starting time. School is out and I hope to see everybody there for some singing and dancing fun. Bring the older brothers and sisters. Bring the whole family. If you have a song you'd like to hear, we can make that happen. I never know what surprises will happen at the library. See you there and then…
Speaking of the library, I'll be back at the Pocket-Greenhaven Library next Tuesday, November 27, at 11 am. Each of the libraries I visit has their own personality, so come and check it out. The crowd at the Pocket Library is a little younger but just as enthusiastic. Let's see what happens…
And be sure to remember not to forget that for 3 Thursdays in December (6th, 13th, and 20th), I'll be playing songs at the Colonial Heights Library. It's not that far away, either, located on Stockton Blvd., just north of Fruitridge Blvd. There's a map on their website. If you'd like to make the field trip, I'd love to see you there. It's a new library for me and I'll need all the singing help I can get. We start the music at 9:45 am. Is that too early? Only one way to find out…
Thank you all, each and every one, for coming to a library near (or not so near) you and singing some songs with me. It fills my heart with joy to see you there each time. During this season of Givethanksing, I hope you know how much it means to me. I was a stay-at-home dad for years and I know it's a hassle to pack up the kids and bring them out to the library for music. I appreciate you doing it. See you soon…
The End.